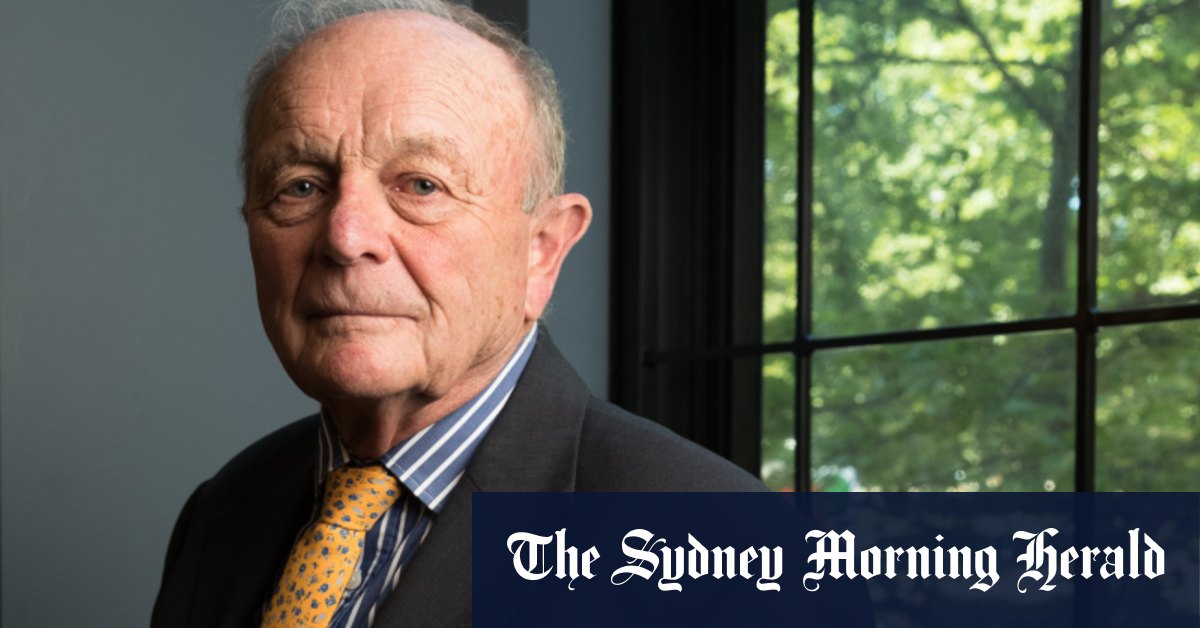 By Dominic Powell February 25, 2022 — 9.47am Normal text size Larger text size Very large text size Advertisement Harvey Norman boss Gerry Harvey has warned prices on furniture and consumer electronics are rising by as much as 30 per cent across the board, as inflationary pressures ramp up at the country's major retailers.
Mr Harvey, the retailer's executive chairman, told The Age and The Sydney Morning Herald products sold at his stores were getting increasingly expensive due to the soaring costs of shipping and logistics – a trend he expects to continue.
Harvey Norman executive chairman Gerry Harvey.The retailer has been a major beneficiary from the shift to working from home and the booming housing market.Credit: Janie Barrett
"Shipping containers used to cost $2,000, now it's $12,000 and the prices on your lounge go up by 10 per cent to 20 per cent," he said.
"You name it, no matter what product you come in to buy today, it's dearer than yesterday, and it will be dearer again tomorrow.Prices are going up by 5, 10, 30 per cent."
Mr Harvey said he was still seeing "huge delays" in getting stock in from overseas markets such as China, but remained ambivalent, chalking the issues up to the nature of doing business during a pandemic.
"It's an ongoing drama, but that's business.When these things come up, you sit down, you look at it, and you think, 'can I do this better than my opposition? And that's what you try to do," he said.
On Friday, Harvey Norman unveiled its first drop in sales and earnings since the start of the pandemic, with total sales for the six months to the end of December down 6.2 per cent to $4.9 billion.
Underlying net profit after tax slid 22 per cent to $340 million, though when taking into account revaluations on Harvey Norman's extensive property portfolio, profits only fell 6.7 per cent to $430 million.
Mr Harvey said he was happy with the result, noting there were times during the half he was worried if the business would manage to break even given the hard lockdowns towards the beginning of the half and the Omicron outbreak at the end.
Advertisement Shares rose 3.3 per cent to close at $5.15, with MST analyst Craig Woolford saying the business' performance was "solid under the circumstances".
Loading "Harvey Norman has delivered a good result with improving profitability late in the half given better sales trends.The resilience of household goods retailing is proving strong and margins are holding up well," he said.
"We expect margins to remain healthy given tight inventory positions across the industry."
The company declared a 20 cent per share dividend, flat on last year's interim dividend, payable May 2.
Harvey Norman also reported net assets of over $4 billion for the first time, comprising $3.5 billion in property assets, an increase in net cash, and an additional $72 million in inventory in an effort to combat the current supply chain issues.
Sales for the start of the financial year have started out positively, with trade at Australian stores growing 1.2 per cent for the first eight weeks of the half.
The Market Recap newsletter is a wrap of the day's trading.Get it each we e kday afternoon ..