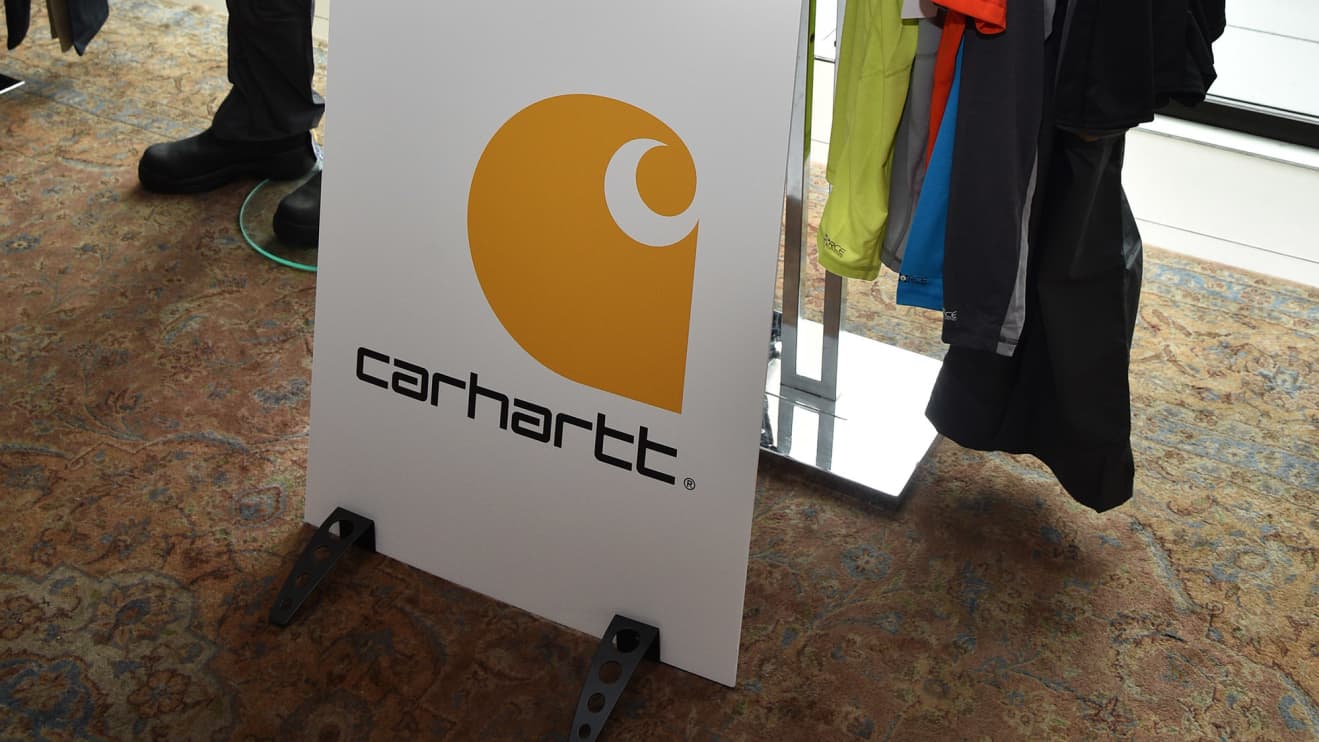 " 'An unvaccinated workforce is both a people and business risk that our company is unwilling to take.' "
— Mark Valade, Carhartt The Supreme Court may have blocked the Biden administration 's attempt to ensure that business with 100 or more employee require COVID-19 vaccines or frequent testing, but apparel giant Carhartt is moving ahead with its own vaccine plan.
Carhartt CEO Mark Valade sent an email to employees stating that the Dearborn, Mich.–based workwear company founded in 1889 will require workers to be vaccinated against COVID-19.Workers have to be vaccinated by Feb.15.
Carhartt verified the contents of the email to MarketWatch.It was sent to employees last Friday, but the message was being shared widely across Twitter TWTR, +0.13% on Tuesday.
"We put workplace safety at the very top of our priority list and the Supreme Court's recent ruling doesn't impact that core value," the email said.
See also: Nick Saban and other sports legends with ties to West Virginia urge Joe Manchin to pass voting rights bill
"We, and the medical community, continue to believe vaccines are necessary to ensure a safe working environment for every associate and even perhaps their households," it continued.
"While we appreciate that there may be differing views, workplace safety is an area where we and the union that represents our associates cannot compromise.An unvaccinated workforce is both a people and business risk that our company is unwilling to take."
See also: Omicron cases seem to have peaked in northeastern states, but national case tally is still at record levels and hospitals are slammed
Valade is a great-grandson of company founder Hamilton Carhartt, according to an Associated Press report.
The company remains family-operated.
The email screenshot led "Carhartt" to trend on Twitter throughout the day Tuesday as many people praised the workwear company for protecting its workers' health while others threatened to boycott the brand for forcing its employees to get vaccinated.
Some of those applauding the move from Carhartt even pledged to support the company by buying more items from it.
"Companies that value their employees safety and well being will always win my money," wrote one..