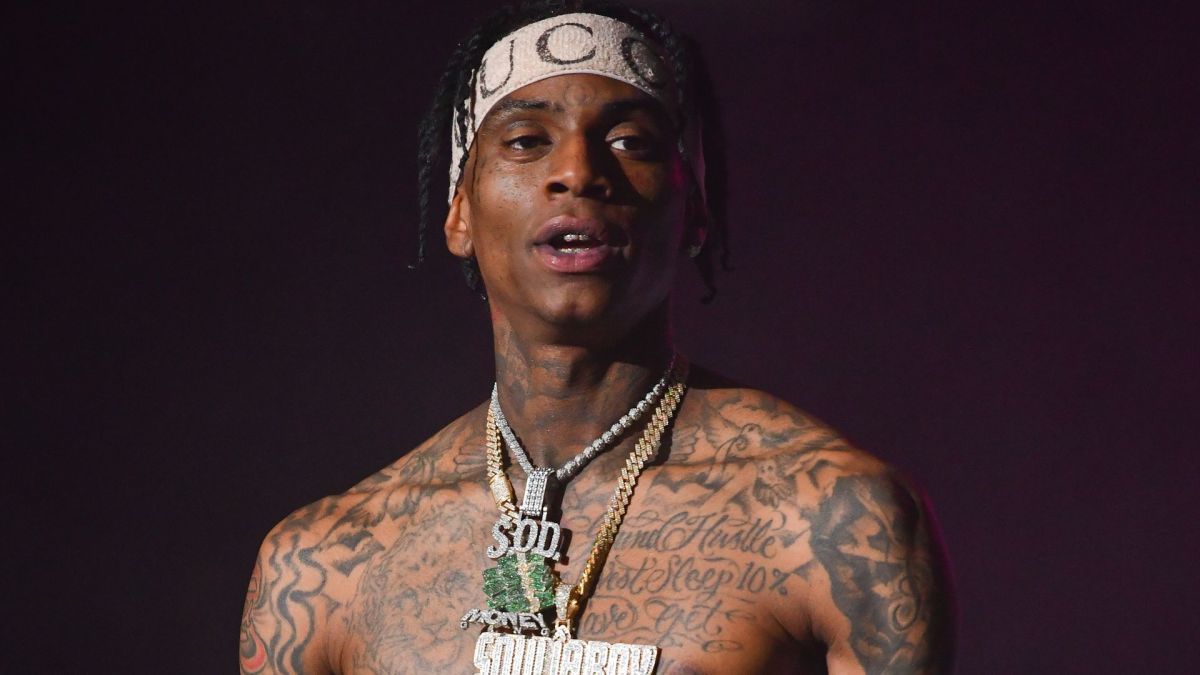 Soulja Boy has done it all—from creating moments in hip-hop and meme history to crafting his own game consoles.With a new year upon us, though, he's now looking to add a new title to his resume—actor.
Big Draco's latest career shift comes as he promises to leave rap beefs in the past, while his Revolt TV program arrives on Jan.21, he shared on Instagram Live.
"2022, my new TV show coming out January 21 [with] Revolt TV, shout-out to P.Diddy," he said."Being Draco, new TV show January 21, 2022, we going into the year with all positive energy, you know what I'm saying? I ain't got no beef with nobody.I ain't got no smoke, no problems, no nothin'.All I'm doing is TV show and movies, I'm a actor now."
The show, which Soulja previously teased back in October, will arrive on the heels of recent beefs with Kanye West and NBA YoungBoy.But no more, Souja promises, following his November interview with the Breakfast Club over his cut verse on Ye's "Remote Control."
Soulja initially fired off angry tweets at Ye when the album dropped, and again after Ye's Drink Champs conversation , when the Donda rapper laughed about the cut verse.
This came after things seemed to settle when Ye shared a text exchange between the pair, where Kanye told him he should've given him a heads up about his lines not making Donda.
"So who am I to come to you and say, 'Kanye, Yeezus was trash?'.… I'm not fixing to say that," Soulja told the Breakfast Club after discussing Ye's public diss of his "Remote Control" verse."I'm gonna give it a couple more listens [as opposed to] just publicly disrespecting somebody's work of art."
With rap beefs in the past, Soulja still intends to give his fans new music in 2022, also recently announcing "Heart Break Soulja," a new project or single set for a Valentine's Day release..