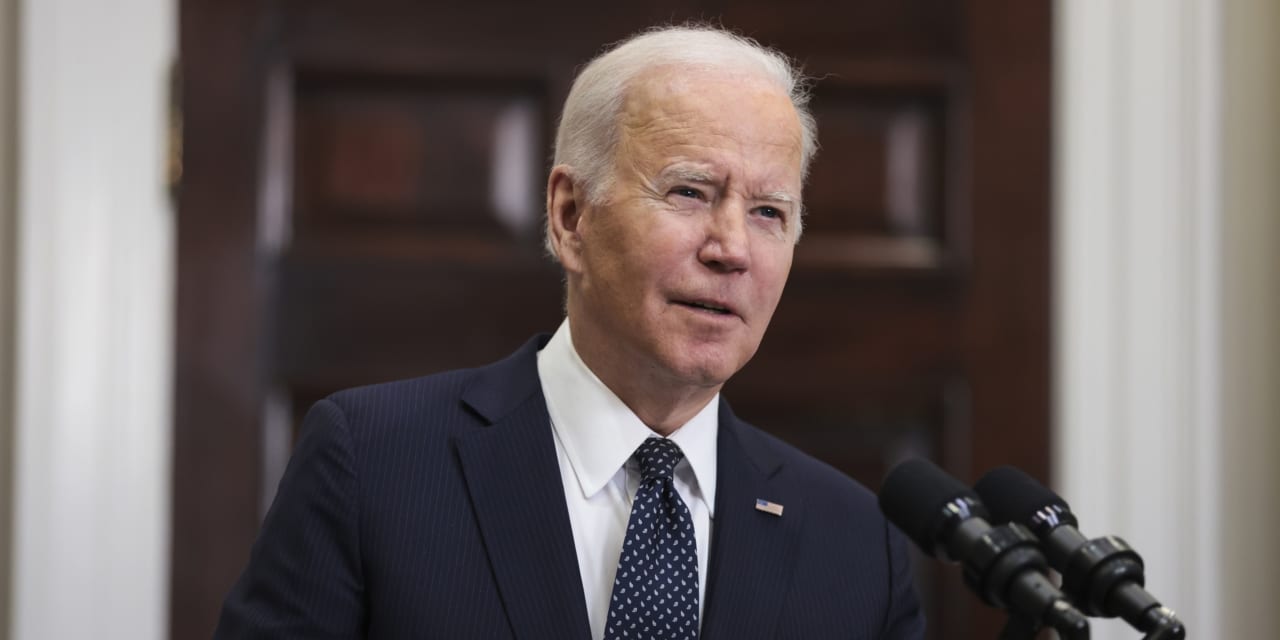 President Joe Biden on Monday signed an executive order restricting American business in Ukraine's breakaway regions, in response to Russian leader Vladimir Putin's recognition of those areas , a move that was widely interpreted as the prelude to an invasion of Ukraine.
"President Putin's action contradicts Russia's commitments under the Minsk agreements, refutes Russia's claimed commitment to diplomacy, and undermines Ukraine's sovereignty and territorial integrity," the White House said in a statement.
The order is separate from sanctions the U.S.and European nations have pledged to impose to punish Russia.
Specifically, the order:
Prohibits new investments by American citizens in Ukraine's breakaway regions, the so-called Donetsk People's Republic and Luhansk People's Republic.Prohibits imports of goods, services or technology from those separatist regions, as well as bans American exports or sales to those areas.Prohibits American financing of any such investments, imports or exports.The order also provides the authority to impose sanctions against leaders or executives of businesses operating in the separatist regions.
Also read: Dow futures sink as Putin orders deployment of troops to eastern Ukraine
Additional sanctions are likely to be announced Tuesday, the Associated Press reported .
"The United States will not hesitate to use its authorities to target those supporting efforts to undermine Ukraine's sovereignty and territorial integrity," the White House said Monday..